SpectraScribe is a Canadian company that has been offering excellent transcription services since 2000.

Court Proceedings Transcription: Avail Customized Services By Professional Transcriptionists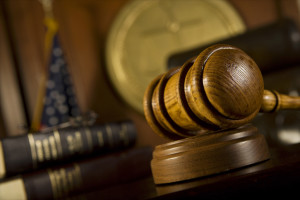 In the court of law, every word carries weight. Transcription services are offered for court reporters, legal firms, and relevant other professionals.
It typically involves producing accurate and timely transcripts of speeches, conversations, proceedings, meetings and more.
The transcript must deliver a complete view of what happened inside the courtroom, in a precise and unbiased manner. They contain words uttered by attorneys, judges, witnesses, and other parties.
Accuracy is the key!
When it comes to legal transcripts, everything recorded on the pages is considered a fact. These will likely be used when attorneys or other professionals go over the case after the trial (and/or hearing) has taken place.
Our legal transcription experts are well-versed with key terminologies that are used in the court room. They are capable of transcribing the audio you provide in any diction or accent.
Legal transcriptionists pay attention to the detail in order to ensure accuracy. These documents may be used for legal appeals or other purposes. So, we make sure it's free of errors as it can influence the outcome of trials.
With accurate documentation in hand, court reporters, attorneys and other professionals can save their time and resources.
How do we ensure quality transcription services?
Not every transcriptionist can manage court proceeding or other legal documents. They must have following skills to ensure meticulous performance:
Listening skills: The transcriptionist must carefully listen to the digital recording to accurately transcribe the details.
Understanding relevant terminology: Transcriptionist must have knowledge about common terminologies, court processes and legal systems. This can get the job done quicker.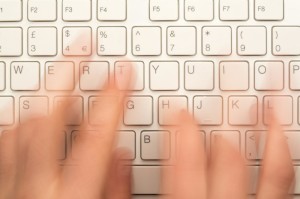 Fast and accurate keyboard skills: Accuracy without speed mean transcription will take days to get done. Fast typing skills with accuracy as high as 98% are a must for legal transcriptionists.
Familiarity with software: We utilize easy to navigate software and make sure all our transcriptionists are well-trained. This makes the job simpler for them.
Editing skills: Spelling and grammar check are must for any legal document. This is why transcriptionists must be good at proofreading the document created.
Outsource to Spectra Scribe!
We are a trusted transcription company providing high quality academic, legal, medical and insurance transcription services. With our advances infrastructure and commitment to newer technologies, we ensure streamlined services to all our clients.
You can find a list of documentation covered by our legal transcription services online. We can help meet your transcription needs by providing accurate documentation in a timely manner.
To outsource your audio or video transcription, contact us at info@spectrascribe.com. Or, call us at our toll-free number 877 353 2703.